The Perfect Reward For Perfect Attendance: Car Giveaway Recognizes High School Students
Perfect attendance and great grades are their own reward, but a car giveaway is still a pretty great way to recognize students' hard work!
Toyota of Tampa Bay is in their seventh year of acknowledging Hillsborough County students' achievements with their "Perfect Car For Perfect Attendance" car giveaway. If a student makes a commitment to have at least one year of perfect attendance, Toyota of Tampa Bay wants to make a commitment to honor their excellence.
The "Perfect Car for Perfect Attendance" event has been going strong for years – but it hasn't always been smooth sailing!
Seven Years, Eight Cars?
In the video, Brett Morgan, CEO of Morgan Auto Group, talks about the one year there was a big snafu with the car giveaway – but there was still a happy ending for everyone involved.
"This'll be our seventh annual perfect car for perfect attendance giveaway, which we're thrilled about, and we've actually already given away seven cars because one year we gave away two," Morgan said.
The reason? One student had the right key but thought there would be bells and whistles when she unlocked it. Fortunately, they caught on to the problem and everyone drove away happy.
"We had to give away two but we made everyone happy that day – we think," he said.
A Commitment To Community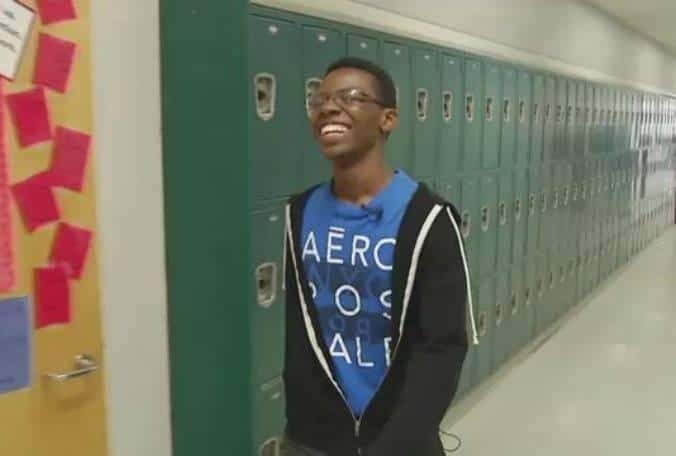 Ryan Ingraham, one of five students with perfect attendance K-12.
Morgan goes on to detail their commitment to the community, saying "It was a real priority for us to do something with young people in the community…It was a priority for the school board and we made it our own priority.
…it really does take maybe a village here; you've got the parents and obviously the school board members, and the teachers, but we also thought we could play a role in that being a good community partner."
Truthfully, the dealership takes care of the easy part – the car giveaway. Most of all, the high school seniors are the real stars, coming to class every day and making attendance and education a priority.
Some students even went above and beyond. There are five students in Hillsborough Country that have truly perfect attendance from kindergarten through their final year of high school!
Ryan Ingraham, one of the five with a flawless attendance record, talked to Bay News 9 about his parents influenced him, saying "My parents kind of like, they kind of set that standard and I kind of followed it."
As a result of their guidance, he is one of the few with truly perfect attendance.
The Perfect Car For Perfect Attendance Car Giveaway

In conclusion, if you're looking for a fun event that honors local students' pledge to their education and their futures, you can't go wrong with the "Perfect Car for Perfect Attendance" car giveaway!
The event kicks off 10 AM. There will be complimentary valet parking and a light breakfast. Plus, don't miss out on the opportunity to win prizes every half hour!
The main event is, of course, the car giveaway! As a result of their hard work, 15 students will be given a key that unlocks a brand-new 2017 Toyota Yaris iA.
Join us June 4th at 10 AM at Toyota of Tampa Bay for fun, prizes, and most importantly, honoring students' excellence in education!
Do you know a high school senior that went above and beyond this school year? Shout them out in the comments and be sure to be at Toyota of Tampa Bay on June 4th for our "Perfect Car for Perfect Attendance" car giveaway!