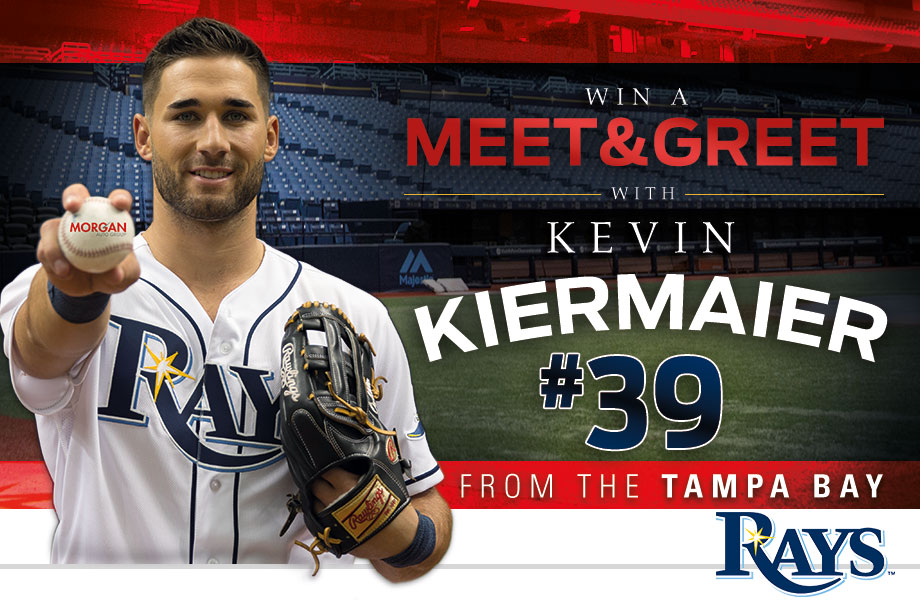 Visit any of our 13 Morgan Auto Group dealers in Florida for your chance to win 2 home Tampa Bay Rays tickets and a meet-and-greet with Kevin Kiermaier when you schedule a Test Drive!
Winning is easy!
Just follow these 3 steps!
1. Choose your preferred dealer below
2. Fill out the form to schedule your test drive
3. Stop by to complete your registration
1st Deadline -
Drawing July 1st
2nd Deadline -
Drawing August 1st
3rd Deadline -
Drawing September 1st
But hurry, this giveaway is for a limited time only and the first drawing is right around the corner! Don't miss your chance to win a meet-and-greet with The Outlaw himself!
Click on your preferred dealer now to schedule your test drive!
No Yankees/No Red Sox games. No day games after evening games. No Sunday games.